Ahead of the iPhone X release, we take a look at Apple's latest suite of products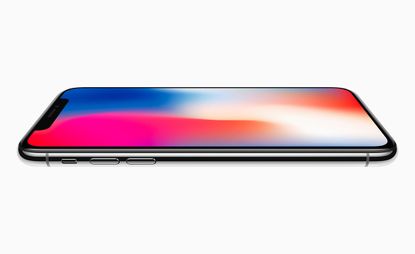 (Image credit: Apple)
We are slowly starting to understand that the launch of the iPhone was a once in a generation – at least – event and not just one big step in an endless procession of upending innovations. The iPhone X, marking the device's first decade, is being sold as its most strident evolutionary leap. The X is all-screen – a 5.8 inch Super Retina display – with a glass back for wireless charging and face recognition security. What that means is a lot more high-quality real estate in the same space.

Give the hoopla around the launch of Apple's iPhone X (available for pre-order from tomorrow, with a 3 November release date), the arrival of iPhone 8 seems like an afterthought, a necessary stopgap. In fact, if you go go for the plus-sized model anyway, the 8 packs in much of the X's good stuff, including the glass and aluminium case, the Retina HD display, the super speedy A11 bionic chip and up-dated dual camera featuring the rather stunning, at least in natural light, Portrait Lighting mode.

Photography has been a key driver of the iPhone's success but Apple is clearly betting big on augmented reality as the next big thing in the app universe, potentially revolutionising gaming, mobile retail, mapping as well educational and training apps. And the 8 is primed and ready as launch pad for AR app developers.
Clearly the Plus is as now as plus-sized is as an iPhone is likely to go. The (non-plussed) X offers a screen almost as big. In that sense the 8 Plus is the end of the road but, in every other sense, it heralds the iPhone's next leap forward.

The third version of Apple Watch meanwhile answers all the major criticisms of the original. While version two added GPS, an essential for any serious sportswatch, V3 adds cellular connectivity, contract allowing. Which means you can now leave your iPhone at home and it will not only know where you are going and how quickly but also alert you to calls, messages and e-mails and even allow you to stream music and listen to it through Bluetooth headphones.

The smart thing is they have managed to pack all that extra functionality into a watch that is only slightly portlier than Series 1. The challenge now is to do things with Apple Watch, initially through software updates and smart work with app developers, that doesn't just answer the critics but energises and surprises.
INFORMATION
The iPhone X is available for pre-order from 27 October. For more information, visit the Apple website (opens in new tab)